instagram project story instagram wedding story malta wedding photograph
instagram project story instagram wedding story malta wedding photograph
The image below is a screenshot of my professional instagram account @sardiniawedding
This is a very simple project but it's very important to me. In fact I can't do a blog post for every single wedding I do, I haven't enought time to do it.
But I've got a lot of stories that worth the time to do it, so I thought using instagram was a real deal.
By using my IG account I want to start sharing 6 images each wedding.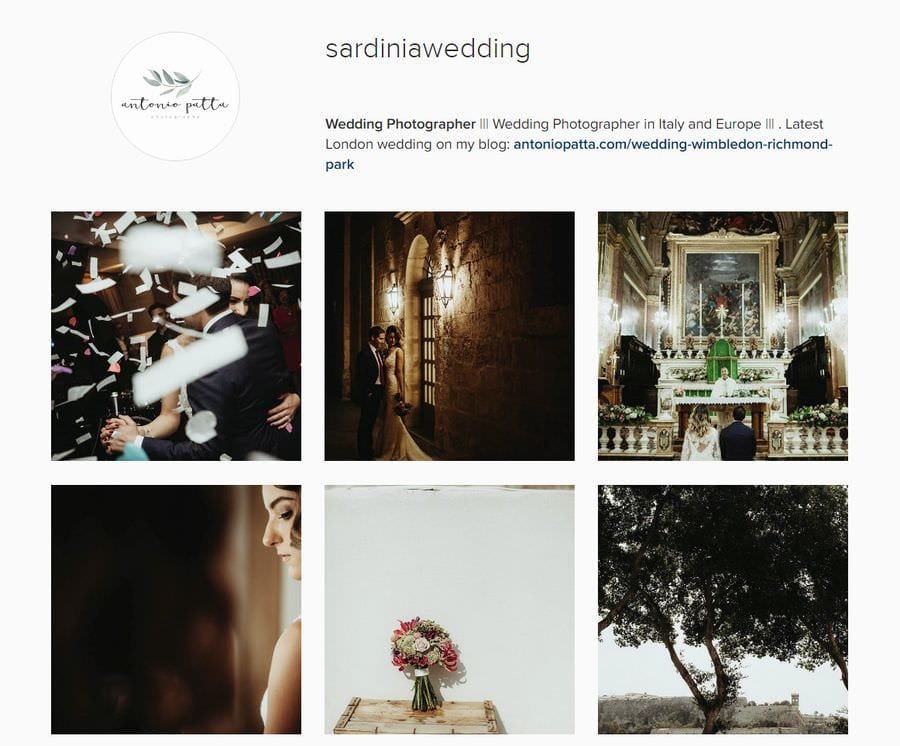 The real challenge is to give the audience a story in just 6 images. Why only 6? Well, as you can see on my website I also publish there my Instragram images, 2 rows of 3 means 6 images.
What kind of images I'm going to share with you?
Well, I want to give you and idea of what happened there. For example, the first instagram project shows 6 images of a wedding I did last august in Malta.
At the bottom from right to left there's a photo of La Valletta taken from Pietà, her bouquet and an image of Rebecca when she's wearing her wedding dress.
On top an image of Parish Church of St Paul & Grotto Of St Paul in Rabat during the religious ceremony, a portrait of Rebecca and Matthew in Mdina and last picture is taken during the first dance.
In the next few days I'm going to show you other instagram story projects, always made by 6 images.