wedding in umbria | wedding venues in umbria italy | wedding venues in umbria italy | weddings in umbria italy | best wedding venues in umbria

Some great ideas for your wedding in Umbria
In this post I want to show you how I work during a wedding day and how I create the images below.
I want to give you the most important images of your wedding that will become your memories.

I have an idea on my mind. That idea is YOU!

My work is about to create images that you will see with your children in 10 or 15 years to show them how happy you've been on your wedding day.
That's the important thing, timeless images and memories.
Why I'm here?
And that's why I'm here and why you're searching for a wedding photographer in Umbria.
You don't want to miss memories of your incredible wedding day in Umbria.
It costed you a lot to you in terms of energies spent, expectations and money.
I'll create the story of your wedding made by all those precious images you don't want to forget. A wedding is an intense moment of love, joy and emotions.
There's a story out there, the story of you as a couple and a great day with friends and families.

I'm here to create your memories.

These are the images I'm talking about, moments that you'll remember for the rest of your life.
Your wedding in Umbria will be a success



Ok what I can have for a wedding in Umbria

I can easly understand why you're planning to get married in umbria
A destination wedding in Umbria is something that can't happend in other countries, only here you can find an natural environment that surround you creating a magical atmosphere.
Weddings in Umbria, in Italy, are so particular.
Only in Italy you can find the perfect location for your wedding, I've worked in so many venues as a wedding photographer that I say without doubt that you deserve a wedding like this.
Check my portfolio for more destination weddings in Italy, weddings in Apulia, in this amazing wedding venue in Sicily or this
Resources for clients
The location here is San Pietro in Valle Abbey Click on the link to see the full wedding story about this wedding.
This hotel is an idyllic place to rest and take in the amazing surrounds of Umbria. The terrace one of the best places where to say "I Do"
These are some internal links to other articles on my website, you'll find a lot more images about weddings in Umbria Italy and useful suggestion for your own wedding.
These are some of the best wedding venues in umbria italy
There are also many great wedding venues in Umbria, this part of Italy as a lot of historical spots to celebrate your special day.
and many many more. Read this post to know something more about this Umbria wedding venues
Why get married in umbria??
This is an amazing place to get married, you'll share your vows in front of this incredible enviroment surrended by pine forest, silence and your best friends.
They choose to have their dinner in the old chiostro and the party to. The catering did a great job and everything was perfect for Lauren and Matthew.
You can see more destination weddings on my website
Umbria is a wonderful place surrounded by an incredible environment.
Get married in Umbria could be an amazing experience for you and your guests.
What a memorable wedding will be.
San Pietro in Valle abbey and its story are a perfect place for intimate and intense weddings in Umbria, Italy, these pictures will become the best memories of the day
The Ceremony
Here we are. The ceremony is the most important part of the day or one of the most important at least.
You have a lot of expectations from that and my pictures must give you back all those emotions you share between the two of you and your friends.
This is why my work is so important, I'm going to create memories for those who haven't been born yet.
I'll be there for… your wedding in Umbria
Memories
Moments that you didn't notice, tiny fragments of time that otherwise will be lost forever. It's a tale about people, your friends and families, enjoying those moments together.
Memories for those who haven't been born yet.
Emotions
Emotions you felt on the day that you have long forgoten when you reach your 50s 60s or 70s. It's the ability to relive those emotions, the tears, the overwhelming joy, the first moment you see each other.
The emotions that make us humans
Your wedding in Umbria will be a success
Bride and Groom portraits
Let's be honest, we're not professionals at our ease in front of a camera.
Most of us feels very embarrassed and I understand why.
But I don't want to waste this beautiful moment, it won't be repeated.
In these years I've learned how to lead and accompany my couples during the shooting without being too intrusive.
In my images couples look exactly what they are, passionate, in love. They can easily recognize themselves in my pictures.
The guys on the left are common people, like everyone else, but they felt very comfortable in front of the camera.
Part of my job is making them comfortable and I know how to do it.
My photos show mutual love between them.
Portraits with warm, glowing light are often absolutely stunning, so leave some time around sunset to that gourgeous golden hour light.
When in doubt I'll grab you guys when the light is just right.

but not only…
It's people
Precious family members and the moments you share with them.
People ho may not bee around in 20 o 30 years. It's wrapping them up and beautifully keeping them to delicately unwrap in the decades to come for solace, comfort, reassurance.
It's sharing
My purpouse is that you will share your memories with your children or grandchildren in 10 or 15 years.
Our memories are so important, they tell people who we were and what we did and are a testify of our life
The cocktail hour
Cocktail hour and dinner are the moments when your guest interact each others and I think this is one of the nicest moment during the whole day.
In those moments you can see their smiling, laughing, talk each other.
Remember my purpose? I want to give you meaningful images and create the memories of the wedding.
Well, this one is one of the key moments of all day.
Il be there during the cocktail hour or the dinner ready to capture the most
beautiful moments between you and your guests.
The party!
And finally the party, maybe the part of the day you waited most.
After a year or so of preparations, dreams and desires, we arrived at the final moment of the day.
The success of a great party is definitely thanks to the band or the DJ.
They can involve your guests in dances all over the night. Put a lot of attention choosing them. Feel free to ask me for some suggestion.

wedding photographer in umbria

This is a tipycal wedding day, send me a message if you want some more questions about my work, I'll be glad to give you all the informations needed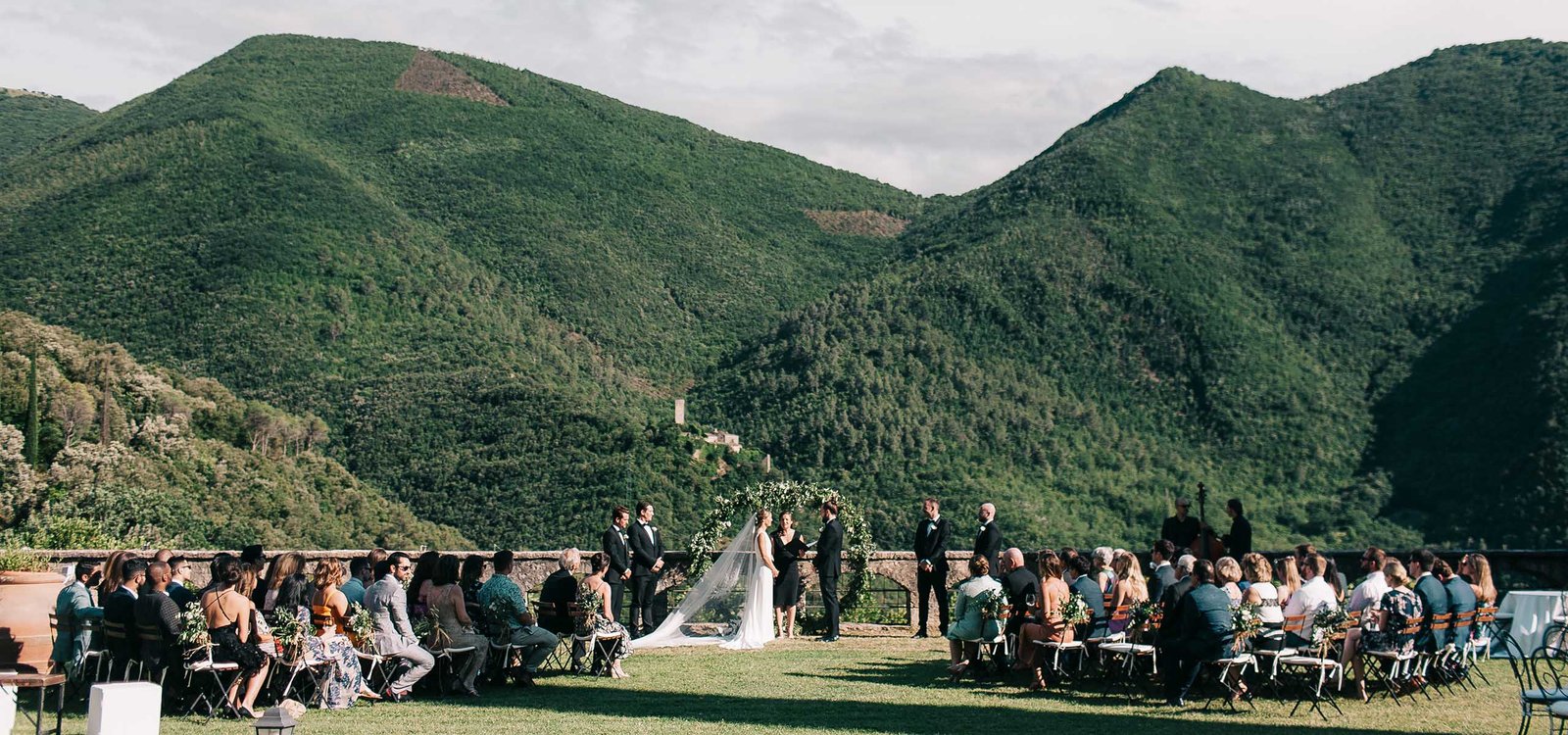 The best weddings in Umbria italy
The best wedding Venues in Umbria
Things not to be missed in Umbria
Many proposals to discover Umbria: walking routes, the thrill of rafting and cycling,
the quiet of the medieval streets or the thickest woods, but also the beauty and timeless atmospheres of places immersed in art and culture.
Find out the best weddings in Umbria, Italy
Below are two articles about weddings in Umbria, Italy published on my website
Colcaprile, Assisi
After the ceremony in Assisi we arrived at the Colcaprile wedding venue, a very nice location placed in the middle of the Umbrian hills.

At Colcaprile I did some other portraits of bride and groom.
I already took some photos of them outside the church in Assisi after the ceremony in a very narrow lane, the light there was great and we had a great time together. You can see their glances in the photos.
At Colcaprile wedding venue in Assisi we use the warm light to make something different from what we did in town, more intimate and relaxed.
They really enjoyed the photo shooting.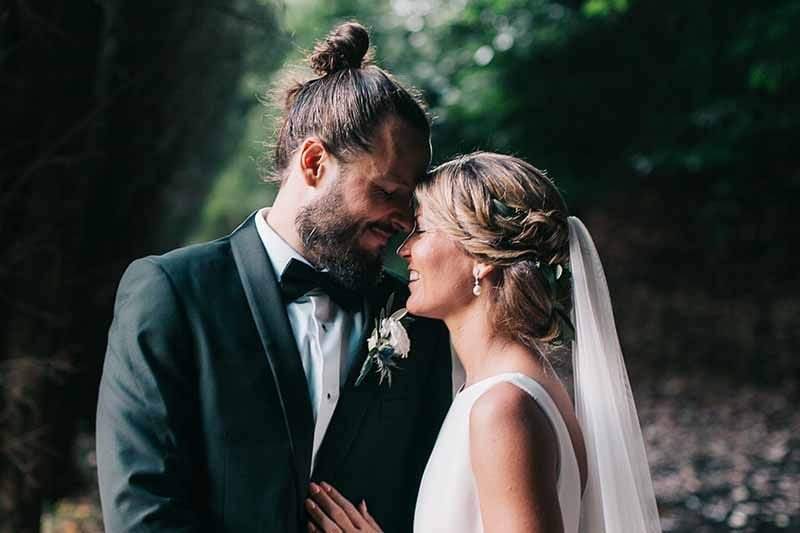 San Pietro in Valle, Terni
Lauren and Matthew Wedding in San Pietro in Valle Abbey one of the best wedding venues in Umbria.
The tradition attributes the founding of the Abbey to Faroaldo II Duke of Spoleto in the 8th century.

This is an amazing place to get married, you'll share your vows in front of this incredible enviroment surrended by pine forest, silence and your best friends.
wedding photographer umbria spoleto
Your wedding will be exclusive and lovely as this one.
They choose to have their dinner in the old chiostro and the party to.
There even more for your wedding in Umbria
Sometimes you need some suggestion or ideas to plan a destination wedding in Italy
You choose these places for their incredible landcapes, the history, the sun and the food maybe.
A wedding in Umbria has much more, you're going to create memories of an incredible experience in Italy in your guest.
Don't wait to much to get married in Umbria!
A lovely wedding in umbria
Assisi is located in central-eastern Umbria, nestled on the slopes of Mt. Subasio, overlooking the plain formed by the Topino and Chiascio rivers, tributaries of the Tiber.
Colcaprile in Assisi
Totally immersed in nature and in the background the beautiful city of Assisi, you will be embraced by the Umbrian panorama. Our infinity pool on the horizon is of great charm, both during the day and in the evening it is the perfect setting for capturing the most significant moments.
A green space offers glimpses of great beauty. Look at the property it's surrounded by gardens of secular olive trees of the Umbrian hillside tradition, by bushes of wild broom and lavender. We have a stone paths create paths that give the opportunity to fully enjoy the surrounding nature and the landscape.
See more images about wedding in Umbria at Colcaprile
It is the birthplace of St. Francis and St. Clare, and it has become famous throughout the world as a universal center for the Franciscan message of peace and brotherhood. Built in the typical pink stone from Mt. Subasio, Assisi lives in and shares with visitors its atmosphere of profound spirituality made unique in all the world by the history and faith of its saints.
ART, CULTURE, ENVIRONMENT
Among the many monuments that make Assisi one of the Italian tourist destinations most richly endowed with art are the Basilica of St. Francis, a cornerstone of world religious devotion, the Basilica of Santa Chiara, and the Romanesque Cathedral of San Rufino.
Standing on the main square are the Palazzo dei Priori, the 13th-century Palazzo del Capitano del Popolo with its Civic Tower, and the Temple of Minerva, a perfectly preserved Roman temple from the late Republican age (1st century BC).
Just outside the walls and dominating over the town is the superb Rocca Maggiore, a fortress built in 1367 by Cardinal Albornoz on top of an older structure (1174) from a feudal castle.
There are places connected with the life of St. Francis that can be visited in the immediate vicinity of Assisi, such as the Carceri Hermitage, set in a thick wood on the slopes of Mt. Subasio, the Convent of San Damiano, the imposing Basilica of Santa Maria degli Angeli, built between 1569 and 1679 to protect the Porziuncola, the tiny church that welcomed the first community of Franciscans, and the Chapel of the Transito, where St. Francis died on 4 October 1226.
For nature lovers, there is the beautiful Mt. Subasio Regional Park, established to protect an area of great environmental value and permeated with a mystical atmosphere.
Do you understand why it's the best place for weddings in Umbria Italy
One of the best wedding venues in umbria