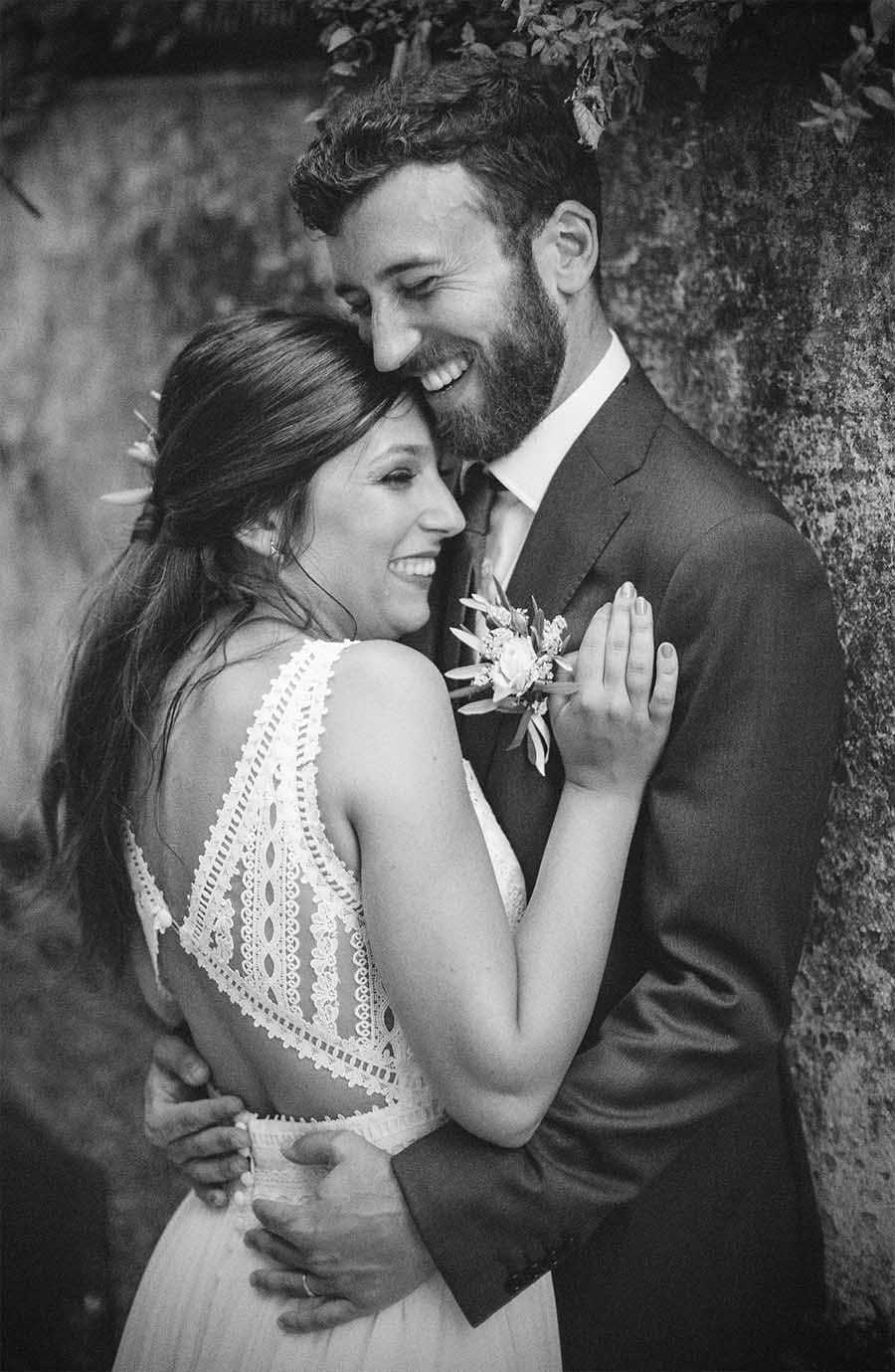 Antonio photographed our wedding so beautifully! He did a in person consultation the night before, coordinated with our videographer, and was so well prepared to capture all of our special moments. We are so lucky to have had him for our special day!!!!!!!
Nicole / Wedding in Amalfi Coast
Antonio did such a fabulous job shooting our wedding in Umbria. He was so easy to work with and definitely captured the style and mood we were hoping for. Grazie mille Antonio!
Antonio photographed my husband and I for an afternoon during our elopement in Sicily. He took photos of us dressing for and then having a small ceremony (just us), and then drove us around Taormina to get photos in some of the public spaces.
Antonio was really fantastic to work with, and he was an essential part of the day. He is professional, creative, and friendly. In the days leading up to the ceremony he helped us plan a rough itinerary, and he arrived for the day with a number of locations already scouted out.
We are extremely happy with the photographs themselves, and Antonio delivered a digital album of edited photos in less than a week. We would highly recommend Antonio to anybody looking for an elopement photographer in Italy!
Scegliere il fotografo di matrimonio, non è una scelta semplice, è una tra le spese più onerose e non ci si può permettere di sbagliare. Abbiamo conosciuto Antonio dopo aver visto alcuni suoi scatti al matrimonio di una conoscente e da li' abbiamo cominciato a seguirlo sui social, perché prima del preventivo, ciò che conta, è l'emozione che trasmette il fotografo, il suo punto di vista, la sua sensibilità. Non volevamo delle pose plastiche, degli sguardi verso l'orizzonte o le classiche foto sul letto dei genitori con il mento sostenuto. Volevamo qualcuno che cristallizzasse la gioia di quel giorno. Con discrezione. E lui si è rivelato proprio così, discreto, analitico, veloce, si percepiva ma non si vedeva (non ho mai amato i matrimoni dove ci sono squadre di fotografi che neanche i Reali), le sue foto sono realistiche, i colori profondi, gli sguardi colti inaspettatamente. La consegna degli scatti è stata immediata, cosi come quella degli album, non possiamo che essere soddisfatti di questo professionista.
A lui anche il ringraziamento per l'ottima gestione del tempo (arrivo sposo, gestione ospiti, distanze tra sposi e parroco.. entrata sposa), sembra un dettaglio di poco conto ma per la riuscita del suo lavoro sono fondamentali.
Se cercate un professionista preparato e volete sposarvi nella nostra bellissima Sardegna o in altre stupende location del mondo, lui vi raggiungerà e sarà la persona che fa per voi.
Grazie grazie e ancora grazie.
Can't recommend Antonio highly enough - he was amazing to work with, very easy going, professional and organised. Not to mention his photography style
Ciao Antonio,
Thank you soooo much for your great photo artworks.
Although we know that you are more than good, we both were totally impressed about your professional work anyway.
All the other people (including designers and photographers), who have seen the photos yet are of the same opinion.
The fitting atmosphere and your unique moody touch in every single picture just blew our minds.
You made our day! WELL DONE!!
We wish you the best for your future. And please keep on doing what you do. For sure – we always will recommend you.
Big hugs from Boris and me from Berlin to Alghero.
Antonio è un grande professionista, preciso, puntuale nelle consegne, con la sua esperienza e i suoi consigli ci ha guidato e supportato il giorno del nostro matrimonio. Nonostante la presenza discreta, praticamente invisibile, è riuscito a cogliere dei momenti bellissimi. Ci siamo riconosciuti in tutte le sue foto e ci ha regalato dei ricordi fantastici. Grazie!
Prior to booking Antonio, I was browsing through Instagram and his unique collection has captured my husband and I's attention. Met with him months prior to my wedding and he brought his portfolio, which I told him I did not need to see because his pictures through Instagram says it all.
Not only did our pictures turn out beautifully - but he was incredibly easy to work with from beginning to end. His regard to details and emotions can be seen in his pictures.
We had an intimate wedding of around 30 guests and Antonio was able capture every important moment in a very humid day. It was in August in Sardinia and everyone in church was perspiring but thankfully you won't see the sweat in pictures, he was able to capture the happiness we felt on that day and so does our guests! Our guests were very fond of him as well - we received a lot of positive feedback regarding our photographer and our photos. Additionally, he was very quick to respond and always cheerful and courteous. A joy to be around!Highly recommend =)
Finding the right photographer that you connect with and feel comfortable around is essential.
Before you book, I'd love to chat with you!
Send me a message using the form